Keyword Research
Before you add any content to your site you need to take keyword research into consideration. This is the very first starting point. Without this, everything else is useless.
On-site optimisation
There are many things you can do to optimise your website to rank in search engines from alt.and H1 tags to using clean URL structures and making sure your site is fast and mobile friendly.
Off-site Optimisation
This encompasses many different areas from link building to content marketing.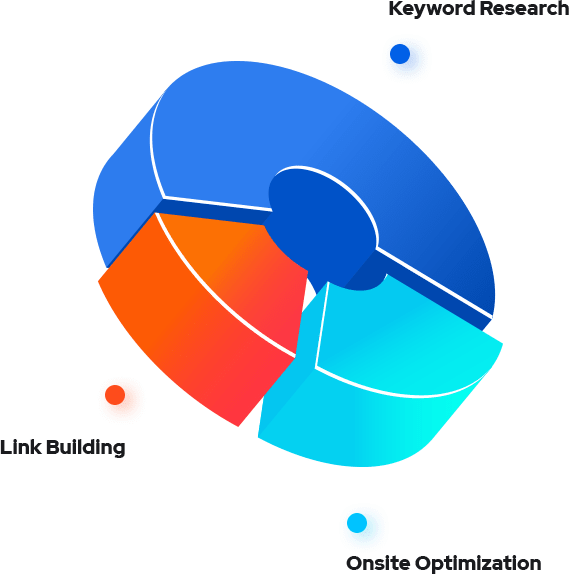 Content Marketing
Creating content is a key part of SEO. Writing articles, shooting videos all help you get traffic to your website.
Link Building
Back links are vital for SEO, end of! Google sees the number of backlinks to your site as a vote of confidence. They will come naturally over time if your site provides true value but there are ways to speed up the process whilst still adhering to Google's Webmaster Guidelines.